Responsive Ecommerce Design
Designed with mobile, tablet and desktop in mind.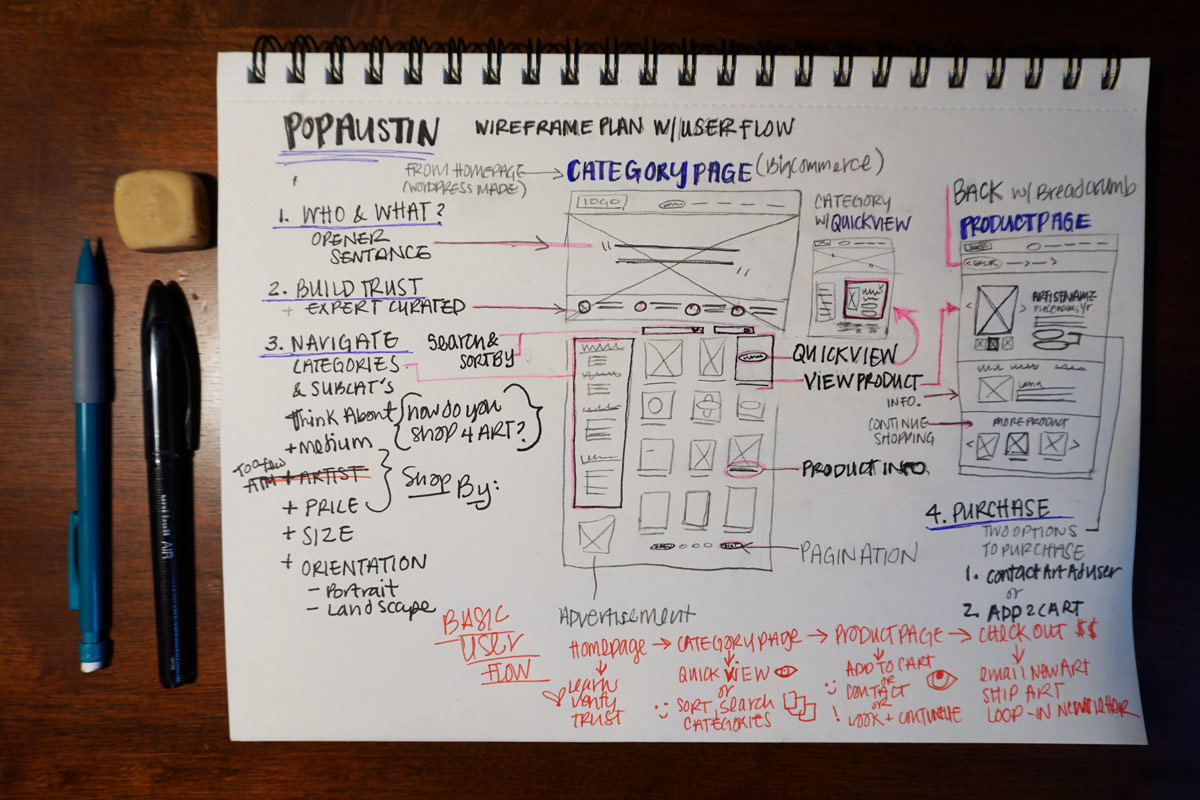 Wireframe & Userflow Planning
Pop Austin needed a quick-turn solution for their e-commerce site. The main asks were: Modern elegant simplicity that matches their brand style guide, ability to view artwork in large carousel, showcase artwork and minimize background noise, search/categorization, option to purchase high-dollar items on the site or over the phone with an Art Advisor.
Custom Ecommerce Category Page
Custom Product Page
With essential ecommerce interactions and information including Artist Info, Meet the Head Curator and Related Art to check out.
Custom Contact Art Curator
The need for custom contact form came up after discussing with client regarding user needs. These needs arose from the fact that the customer would be buying valuable high-dollar artwork that the user may or may not feel comfortable purchasing online. They need to be able to contact an Art Advisor to personalize, add validation and gain trust for the purchasing experience.
The Art Show in Austin,TX