UX/UI: A FEW LAYOUT DECISIONS
1. Clear & Concise navigation, direct user path.
2. Customized advertisement slider.
3. Tagline at the forefront for brief understanding.
4. About us summary that leads to more information, creates brand trust.
5. Branded visualization of categories and interactions.
6. Trust-building & Social Proof via instagram feed and Blog link banner.
7. Rewards for Members, attracts repeat customers.
8. Highly visual newsletter signup with microcopy, for keeping customers in the loop and building a community.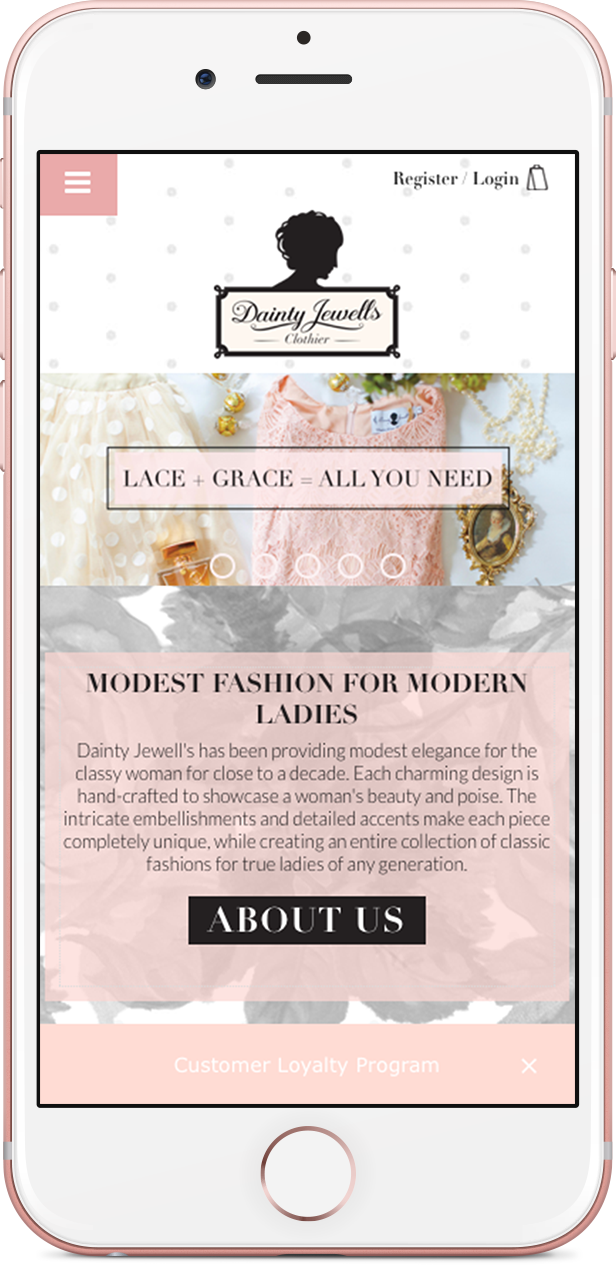 Completely Responsive Design showcasing the elegant beauty with a modern twist.
Rewards Program
Designed the branded rewards program UI.